We're proud to let you know that starting today, you can share or embed an open flipbook, showing any page you want.
Is your article featured on page 28 and you want to share that bit with your friends and followers? Or is there a special product you advertise on page 10 of a magazine? No problem, now you can easily share the pages you like from our flipbooks, using a special share URL.
How to share an open flipbook

Click Share, select the desired page number and copy the link:
Get to the page you want to share. Click share, check the box for "start from current page" and copy the link

How to embed an open flipbook
You can also embed an open flipbook to highlight special products, offers or articles featured on a certain page.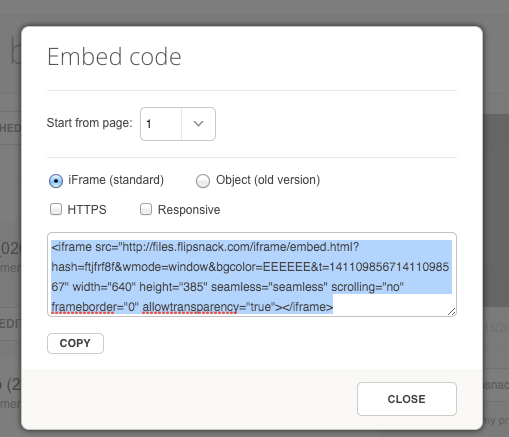 Go on now, share your own opened flipbooks on Twitter and Facebook!